As stated at the start of this tutorial, you MUST have a UW NetID and an active AV passcode to access the Touch Panel at the podium. You should be comfortable and familiar with the AV system controls prior to attempting to use the Lecture Capture system.
This tutorial will simulate the actual touch screens used to control the presentation systems.  When in the room you will physically touch the screen with your finger.  For this tutorial you will instead use your mouse and click when prompted to touch a button.
We recommend that before you begin a Lecture Capture session, first select your display source (Laptop, doc cam, etc) and turn on the wireless microphone.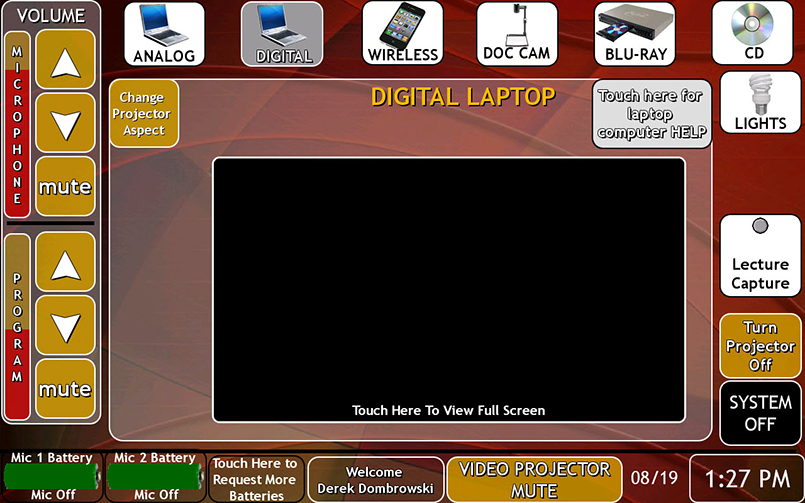 Touching the Lecture Capture button (on the right side of the Touch Panel) will start the session – it will take about 10 seconds to warm up and initialize the session.
Click on the "Lecture Capture" button to continue the tutorial.