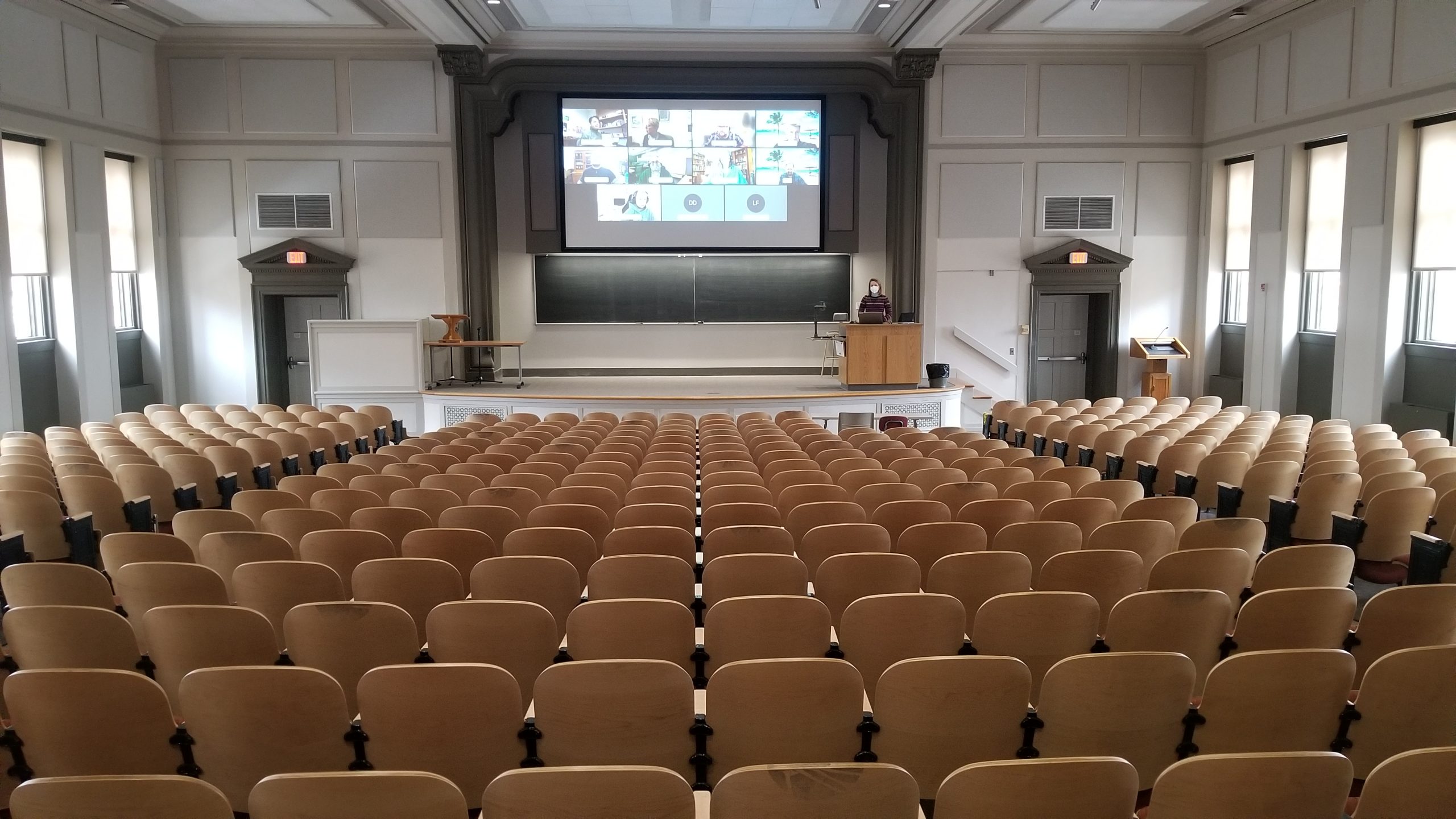 The Remote Learning feature in our General Assignment Classrooms is designed to be used in two specific situations:
Remote students
The instructor is in the classroom, teaching to a room of students AND students not in the room viewing via Remote Learning. The remote students can participate when the instructor (or moderator) chooses to do so, usually in a end-of-class question-and-answer session.
Remote Instructor
Students are in the classroom and the instructor is somewhere else,  teaching via Remote Learning. The remote instructor and in-room students can interact when a moderator in the classroom chooses to do so.
Limitations of Remote Learning
This is NOT designed to facilitate "Hy-Flex" instruction or true 2-way interaction between the in-classroom students and remote students.
An in-room moderator is required to turn on the AV system and moderate the class. It is designed this way to give the instructor control over the remote learning event, and prevent unauthorized or unintended use.
Like any other piece of technology, it may not be 100% reliable. It is always a good idea to have backup plans should the technology fail.
Remote Learning is limited to Cisco Webex, Zoom, and Microsoft Teams. Other web meeting platforms are not supported.
Support of Remote Learning is limited to our normal AV help desk business hours.
If these scenarios and limitations are not acceptable, DoIT offers conference rooms that offer more features.
Click the Next button below to continue the tutorial.