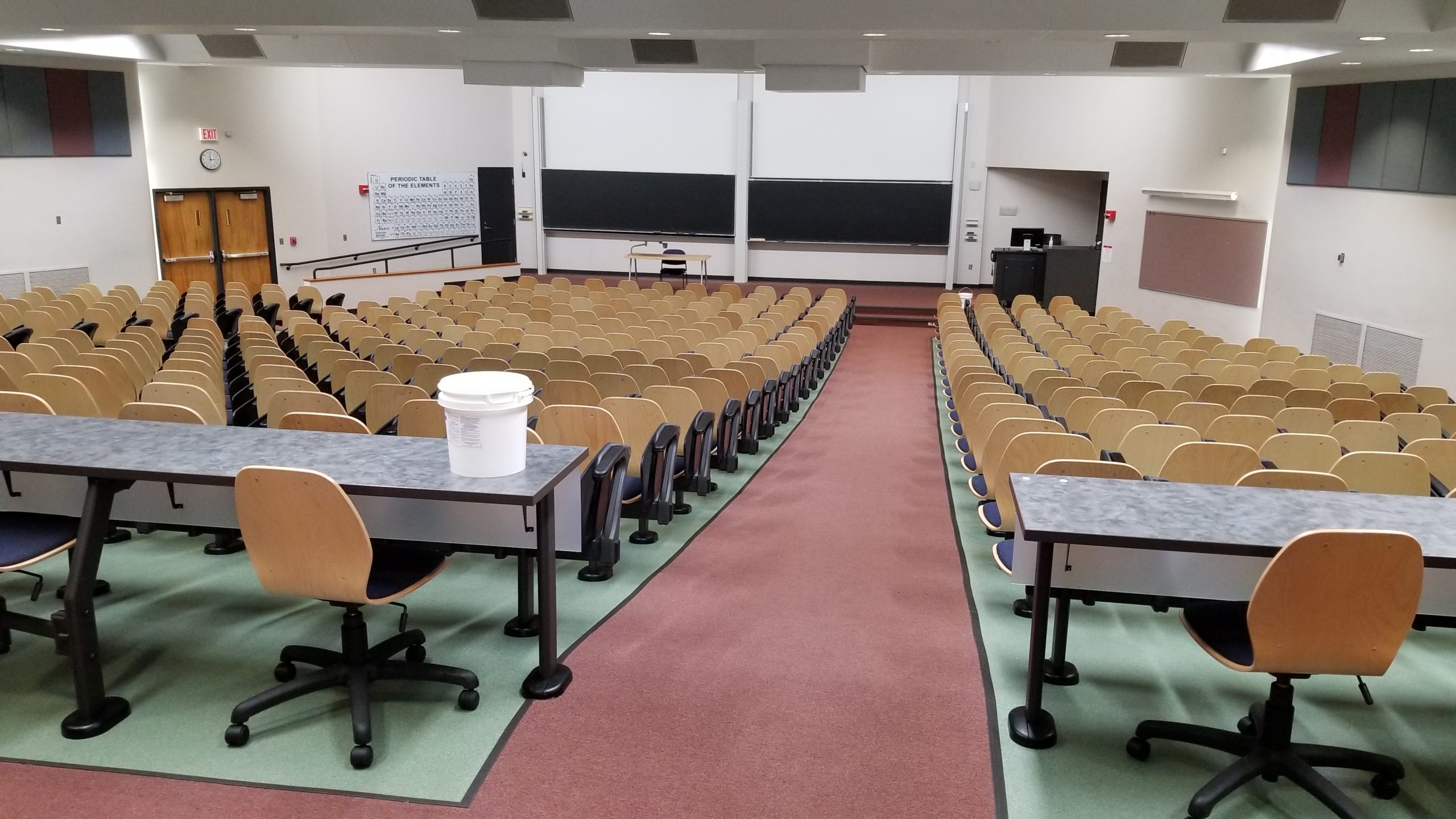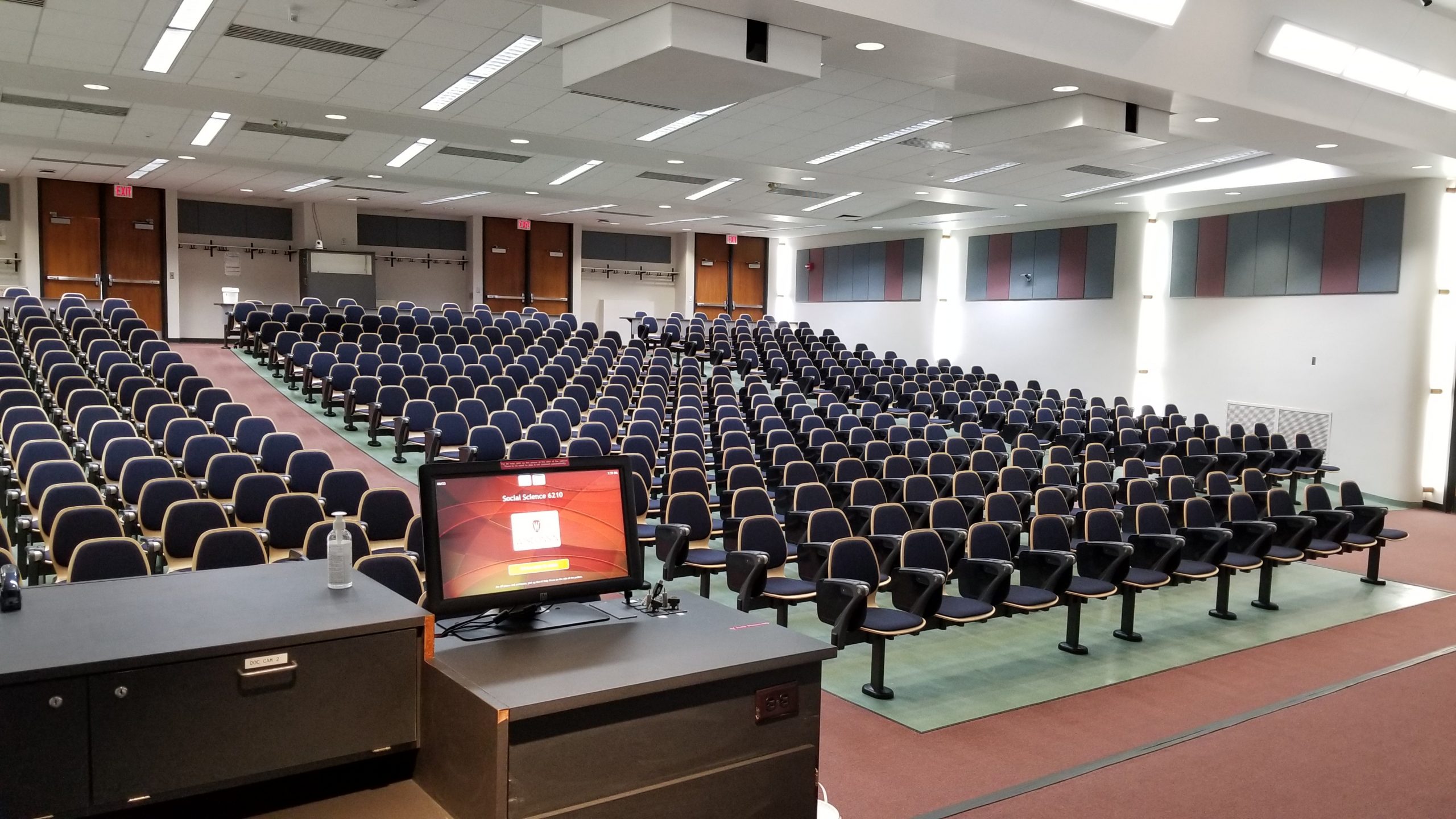 All rooms supported by Classroom Media Support include a podium installed document camera, 1/8″ stereo audio input cable, wired ethernet cable and campus wireless network.
This room has 2 projectors.
Seating Capacity
448
Seating Type
Fixed Seats
Writing Surface
Chalkboard – Fixed
Laptop Input
2 sets of VGA and HDMI pull out cables
Wireless Presentation
Disc Player
* Region Free BluRay  (will also play DVDs, CDs)
Wireless Microphone #1
Clip-On
Wireless Microphone #2
Clip-On
Wireless Microphone #3
Handheld
Wireless Microphone #4
Handheld
Assisted Listening Device
 Listen Ch: P
Lecture Capture
 Record to Kaltura or USB device, live streaming, auto-tracking camera
Additional Info
1/8″ audio output jack (mono) inside podium
1 XLR Aux Microphone input, floor box
*Due to the variability in recording formats, please verify compatibility before using Blu-ray discs, DVDs or CDs.