The Camera Preset buttons control the zoom and position of the camera.
The camera will NOT track your movements. If you wish to be seen in the video, you must chose a setting and note wherae you can and cannot walk to remain in view of the camera.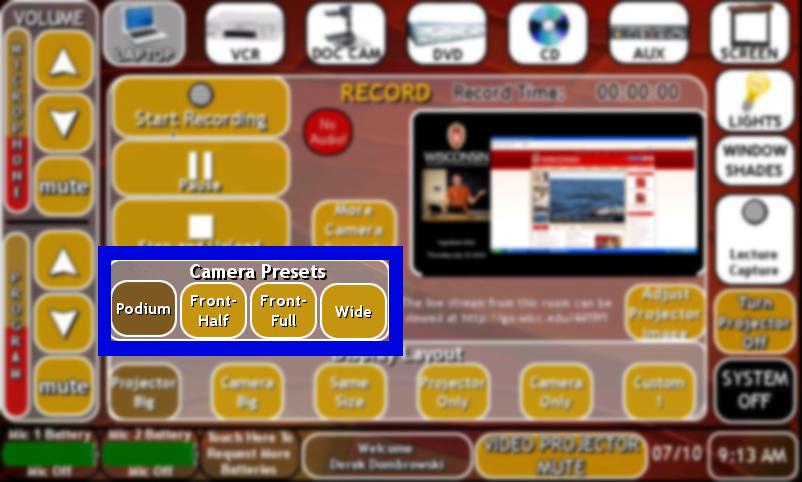 The Podium button sets the zoom and position for a person standing behind the podium. Front-Half, Front-Full and Wide will zoom and reposition the camera for a progressively wider view of the room. The More Camera Controls button will allow you more precise control of the zoom and position of the camera.
The Camera controls can be changed anytime while recording is in progress.
Again, it is important to note that if you choose a camera view that will include students, you may be violating their privacy. You may need to get written, signed release forms from each student or attendee if the video might be released to the public.