The top row of buttons will select the different inputs available: Laptops, Playback devices (VCR, DVD, etc), or Document Camera. Selecting any of these buttons will automatically turn on the projector. In many larger lecture halls it will also lower the projector screen, in other rooms you may need to pull the screen down manually.
Laptop Inputs
Rooms may have one or two buttons corresponding to the type of laptop input available – Analog (VGA), Digital (HDMI) and Wireless.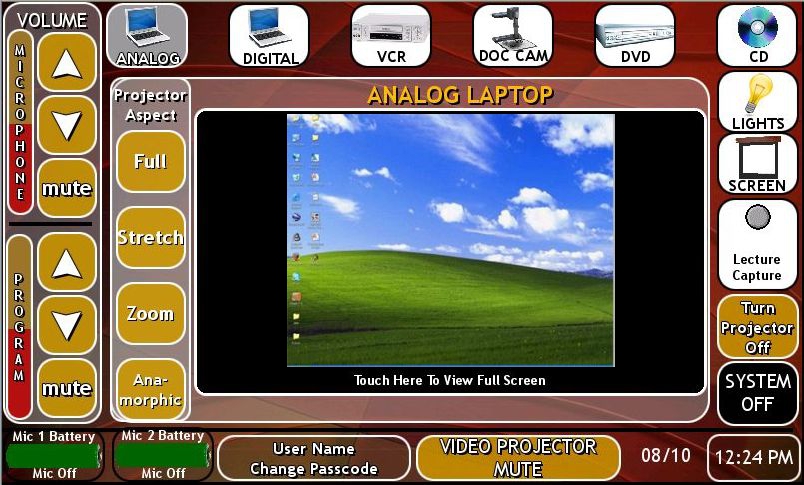 All our classrooms have a HDMI video connection and a Wireless presentation connection. Some classrooms also have an analog VGA connection- these are being phased out. It is your responsibility to determine what type of connection your laptop uses and ensure your assigned classroom has the corresponding connection. Information on individual classrooms can be found on the Classroom Information pages from the menu above.
For more information about your specific laptop, click on the operating system (OS) that your laptop computer uses: